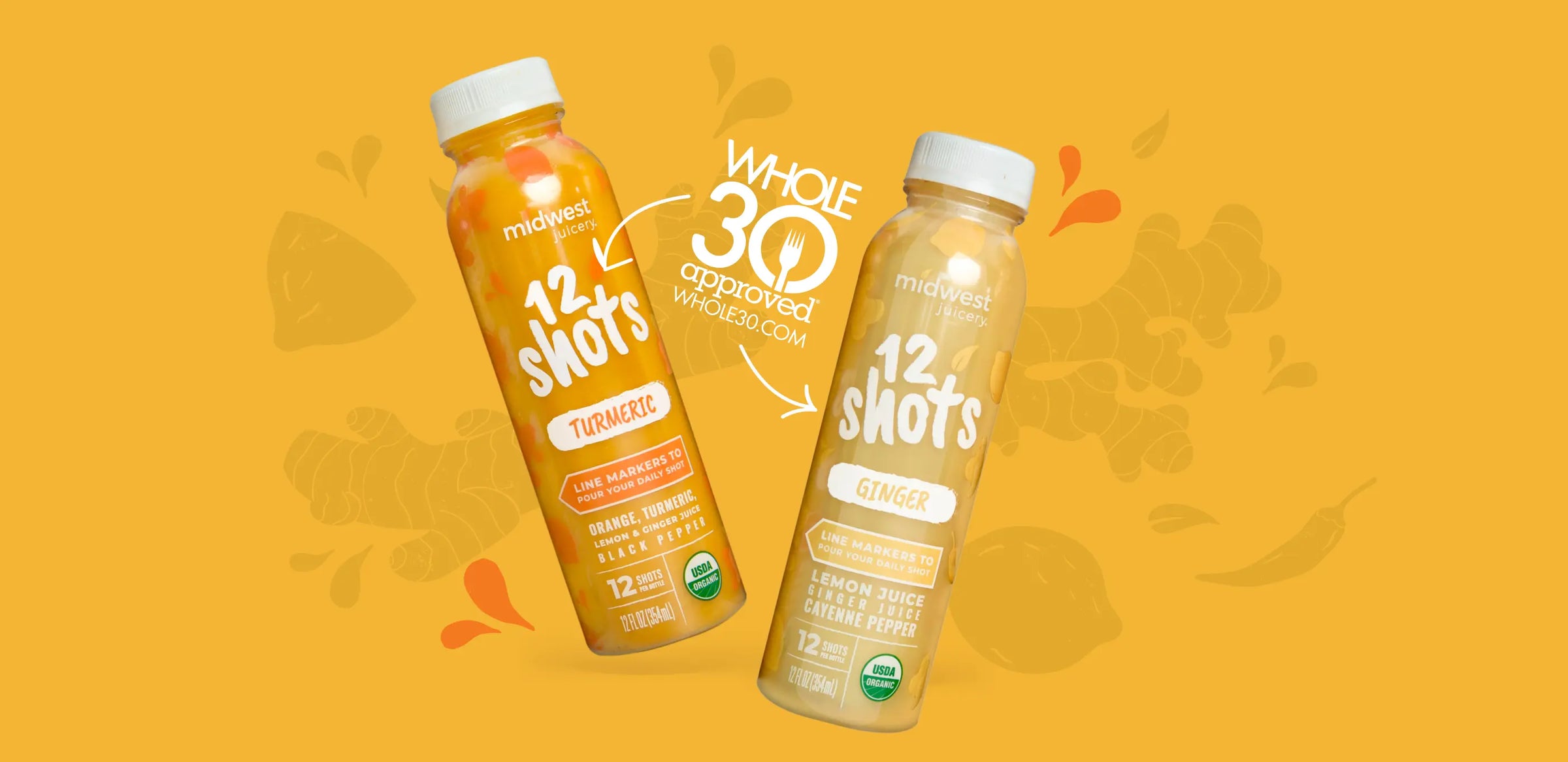 it's time to shake up the shots market!
12 Shots is a first to market, multi-serve, wellness shot. Get 12 shots in a 12oz bottle. Reduce plastic waste by 75%, save up to 70% on your daily shot cost, and enjoy the burn.
"Stronger than your average shot, these intensive shots give you the ginger or turmeric dosage for the day in 1oz portions!"